Gifts
Need Some Small Gifts to Send to Your Supporters?
Once a year, it would be appropriate to send your financial supporters a gift. Here are a few ideas: If you are traveling overseas, send a postcard with decorative stamps from that location, or pick up small gifts that can be mailed in a normal-size envelope—gift items that can bring your travels to their memory and prompt them to pray for you. If you have a donor who has given a large amount to your ministry, it is appropriate to send a larger gift. Please keep in mind that the items we feature on this webpage will change from time to time, so you will want to revisit this page often.
To order gifts or any of the materials we have available from the Tools and Resources Catalog, click and open the WA Products and Materials Order Form. It will open a new window, so you can go back and forth through the catalog, find the product # and description, and then select the correct item(s) from the dropdown lists in the order form. If you have questions about the products, please contact Pam Dumas at  pam_dumas@wycliffeassociates.org. 
1. "The Truth of Every Heart" 30 Day Devotional (BLDTEH0816)
2. "God's Word Speaks to the Heart" Devotional (BLDSG0817)
3. "Speaking God's Word into Every Heart" Screensaver/Wallpaper Images CD (CDSSSG0717)
4. "Like Never Before" - Banquet Magnet (MGBLNB1012)
2.)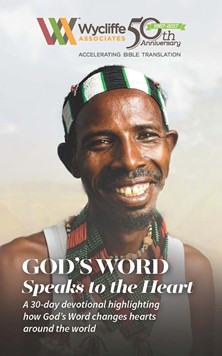 3.)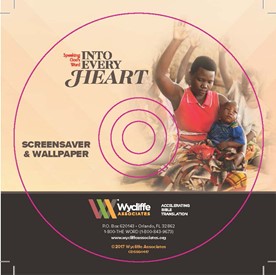 4.)