Deaf Team Members for DOT
The Deaf community is neglected around the world, and this is especially true in Bible translation.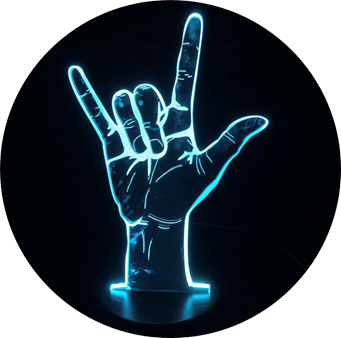 Wycliffe Associates is looking for Deaf Christians who have a heart for reaching the global Deaf community with God's Word.
Our Deaf Owned Translation (DOT) program enables Deaf Christians to translate and digitally record the Bible into their own sign language. Through the methodology of DOT, we are able to help Deaf communities to translate the Word of God in a way that is accurate, clear, understandable, and for the first time, accessible in their heart language. Hearts are being transformed as people meet Christ through His Word!
We need team members who know ASL. As a DOT team member, you will need to be able to travel overseas for our two-week workshops and work closely with the Deaf national translators. You will work with the team leaders to teach the translation methodology and provide help and encouragement to the translators when they need it. Eventually, we hope that you will be able to lead workshops yourself and even help us reach out to new language groups that need scripture.
Watch this video to learn more about the DOT workshops and see the methodology in practice.